Primary Conservator - Kris Unger Term of office - January 1, 2015 to December 31, 2016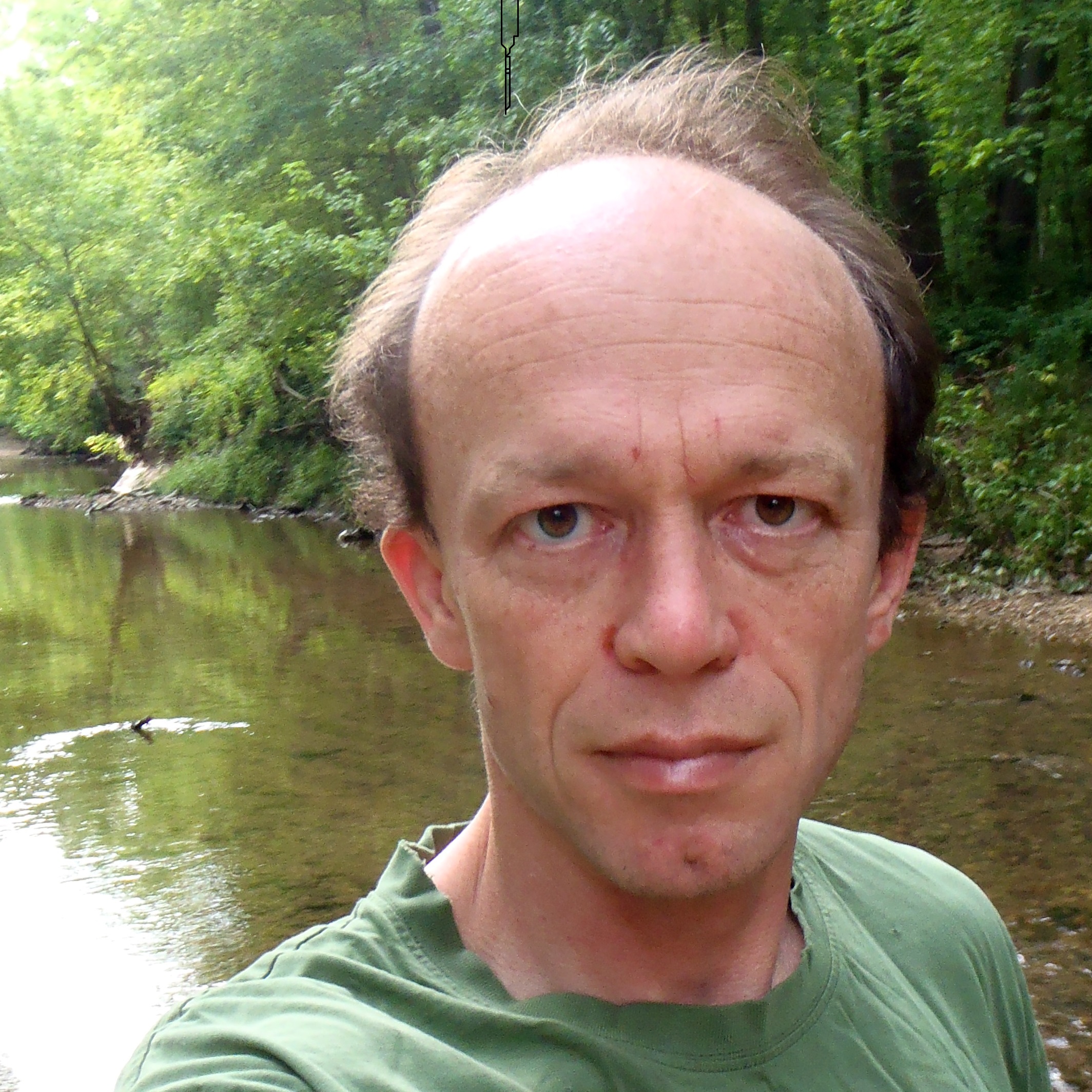 Kris Unger is a founding board member of the Fairfax County Restoration Project, Chair of the Sierra Club's DC Inner City Outings program. He does tech and media for Verdant Power, an alternative energy company, and works with Lands and Waters on school-based environmental education and restoration projects. He is dedicated to building community awareness of, and engagement in, local environmental issues and nature-based solutions. He is particularly fascinated with vernal pool ecosystems.
---
Secondary Conservator - Ted Welch Term of office - January 1, 2015 to December 31, 2016
Educator, tinkerer, and Grandad combines those gifts as all-round "Friend-At-Large". Ted introduces Annandale High School students to the art and science of biological stream monitoring, middle school students to wild-crafting, and engineers intriguingly clever problem-solving gadgets like Invasive Plant grabbers, compost accelerators, and a ten-foot-long, skiff-mounted wire and PVC dip-net designed to pursue and scoop far-flung lake trash. Ted joined Friends in 2011 after he and Lois retired here after living in NE Illinois for more than 45 years. Recently he qualified as a Certified Virginia Master Naturalist, which really means that he now has a much clearer picture of how much he has yet to learn about nature.
---
Purser - Beverley Rivera Term of office - January 1, 2016 to December 31, 2017
I moved to Virginia in 2013 with my husband, a retired Marine, and in 2014 bought a house that backs onto a tributary of Accotink Creek. I grew up in Brisbane, Australia and since marrying my husband, we have lived in Hawaii, Spain, Japan and Germany. This is my first experience of living in the continental United States and when I walk through the trails here, I am horrified to see so much pollution - plastic bottles, styrofoam and plastic bags in the streams - as well as seeing the degradation of the forest due to invasive plants.
I am a Virginia Master Naturalist, and spend a lot of time planting native plants.
---
Chronicler - Philip Latasa Term of office - January 1, 2015 to December 31, 2016
"Now is the time for all good people to come to the aid of their watershed."
Our streams are drowning, overwhelmed by gushing storm drains, resulting in destructive erosion and degradation. Throw a life preserver to a drowning stream. Get involved!
---
Board member at Large - Sue Kovach Shuman Term of office - Jan 1, 2016 to Dec 31, 2017
You'll probably meet Sue Kovach Shuman walking along the Cross-County Trail, looking down while collecting trash and looking up for owls and hawks. She got involved with Friends of Accotink Creek because she loves Fairfax County parks, as well as woods and forests everywhere, and wants to keep them clean. An amateur archaeologist, she searches for evidence of what came before so we can preserve the past. Equally important is conserving our natural resources for the future. A county resident since 1975, she has witnessed the effect of climate change in her own yard and has learned how to grow a garden in the shade.
---