July 14, 2020
Tell the Fairfax City Council to keep the North Fork of Accotink Creek alive!
Freak out now!
September 12th, 2020
9:30am - 11:30am
Volunteers assess ecological conditions in streams, based on the abundance of invertebrates.

Third Tuesdays
Shape the Future of Friends of Accotink Creek. Join our monthly planning meetings!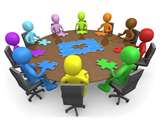 Wednesdays & Saturdays
Join us in defending our parks from exotic green invaders.
"The best time to plant a tree is twenty years ago. The second best time is now."