Smithsonian Folklife Festival
June 29–July 4 and
July 6–9, 2017
Tend Recycling Recovery Stations positioned throughout the Festival!

While the weather's warm,
Spring, Summer, & Fall
Summer's here and the time is right for marking storm drains in the street!
September 9th, 2017
9:30am - 11:30am
Volunteers assess ecological conditions in streams, based on the abundance of invertebrates.

Third Tuesdays
Shape the Future of Friends of Accotink Creek. Join our monthly planning meetings!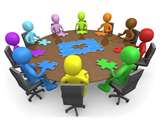 Wednesdays
Join us each Wednesday in defending our parks from green invaders.
"The best time to plant a tree is twenty years ago. The second best time is now."