October 16th, 2016
Lake Accotink Park
9:00am - 10:30
Get the garden replanted in preparation for spring!
October 15, 2016
Join Team Accotink to push back invasive wisteria threatening this biological gem!
October 15, 2016
Hands-on training for teachers interested in schoolyard habitat as an outdoor classroom.
November 8, 2016
Remember your watershed when you vote this November.
Weekends
September & October, 2016
Join the campaign to get the trash out of
Accotink Creek!
December 10th, 2016
9:30am - 11:30am
Volunteers assess ecological conditions in streams, based on the abundance of invertebrates.

Third Tuesdays
Shape the Future of Friends of Accotink Creek. Join our monthly planning meetings!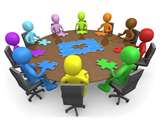 Wednesdays
Join us each Wednesday in defending our parks from green invaders.
"The best time to plant a tree is twenty years ago. The second best time is now."