April 20, 2019
Ages 1 - 9
Door prizes, Candies and Eggs!
March 3, 2019
Learn about vernal pools that provide habitat for distinctive plants and animals.
Public input through
July, 2019
Make your feelings about protecting our environment known to decision-makers.
June 11, 2019
Remember your watershed when you vote this June.
March 9th, 2019
9:30am - 11:30am
Volunteers assess ecological conditions in streams, based on the abundance of invertebrates.

Third Tuesdays
Shape the Future of Friends of Accotink Creek. Join our monthly planning meetings!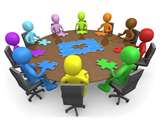 Wednesdays
Join us each Wednesday in defending our parks from green invaders.
"The best time to plant a tree is twenty years ago. The second best time is now."