October 31, 2020
Join us rescuing native fish, salamanders, and other aquatic critters before the North Fork of Accotink Creek is buried forever!.
November 11, 2020
Join the day of volunteering to clean this community eyesore!
November 3, 2020
Remember your watershed when you vote this year.
December 12th, 2020
9:30am - 11:30am
Volunteers assess ecological conditions in streams, based on the abundance of invertebrates.

Third Tuesdays
Shape the Future of Friends of Accotink Creek. Join our monthly planning meetings!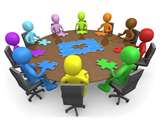 Wednesdays & Saturdays
Join us in defending our parks from exotic green invaders.
"The best time to plant a tree is twenty years ago. The second best time is now."