March 16, 2018
Join Team Accotink to push back invasive wisteria threatening this biological gem!
May 5, 2018

We're hitting the streets again with our Trash Mob, getting trashy for the environment!
March with us against the plastic trash like water bottles and plastic bags poisoning our watersheds!
Saturdays
April & May, 2018
Join the campaign to get the trash out of
Accotink Creek!
Order by
April 11, 2018
Benefit wildlife and watersheds by adding native trees and shrubs to your home and community!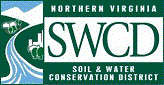 March 31, 2018
Ages 1 - 9
Door prizes, Candies and Eggs!
March 10th, 2018
9:30am - 11:30am
Volunteers assess ecological conditions in streams, based on the abundance of invertebrates.

Third Tuesdays
Shape the Future of Friends of Accotink Creek. Join our monthly planning meetings!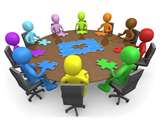 Wednesdays
Join us each Wednesday in defending our parks from green invaders.
"The best time to plant a tree is twenty years ago. The second best time is now."